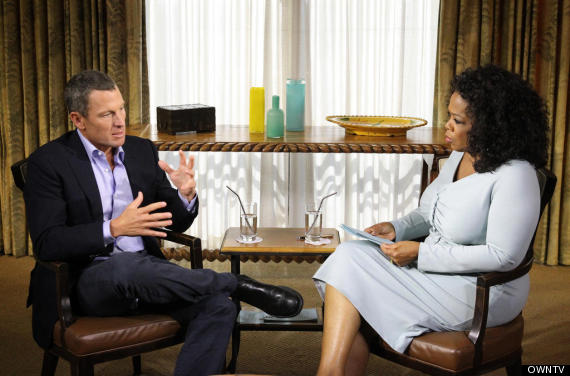 As expected, I received a lot of responses to the blog I posted prior to Oprah's PR marathon 'rehab interview' with Lance Armstrong.  My thanks to you if you were one who bothered to write.  The comments split roughly 50/50.  They were either of the "Bravo for saying what you did," variety or "Shame on you for judging when you are the one who is supposed to be teaching forgiveness and non-judgment."  I am glad to have the opportunity to respond to the latter.  (I would only ask that you read all the way to the end to understand where I am coming from.)
First of all, it is fair comment.  If I were really true to my beliefs I would never get upset about how our corrupt government representatives and officials lie, cheat and distort the truth for their own ends, and do the will of the lobbyists in return for gobs of money.  If I were true to my beliefs, I would not boil with rage that the bankers totally screwed the people of this country and never paid the price and even today continue to gamble with everyone else's money knowing full well that if they lose, the government will bail them out.  Neither would I ever lose my faith in the idea that everything is 'perfect' when I see a pedophile ruin the lives of countless young children and is never asked to account for his dirty deeds. 
 I could go on and on, but you get the point, I'm sure.  I'm just an ordinary human being with feelings and I frequently fail to hold the higher vibration that I might when I see injustice, hypocrisy and corruption in high places.  I also have at least some ethical values that are affronted every day by what I see out there to which all but a few turn a blind eye.
But, I do know a 'healing angel' when I see one.  In in my last blog I characterized Lance Armstrong as such.  A healing angel is a soul who chooses to confront all of humanity with its shadow by acting it out in such an extreme way that we can hardly miss it, even if we are sickened and affronted by that behavior at the human level. 
 At the soul level, Armstrong had to become the sociopathic, narcissistic, lying SOB that he was in order to get our attention.  At the human level he was a scumbag and a ruthless bully, totally willing to ruin other people's lives in order gratify his pathological need to win at all costs. 
 But the truth is that this was precisely the role his soul or Higher Self chose to take as a way to first mirror and then transform the energy of greed and cowardice in this country.  And Spirit put everyone to sleep for 13 years so the drama could play out in a big way.  Those that got hurt by him had to have volunteered to enter into a soul contract with him to be the victims in order to leverage the original crime.  (It wasn't that he took performance-enhancing drugs that was so bad given the 'win-at-all-costs' sporting culture we had created, but that he ruthlessly took down people who got in his way, ruining their lives, not to mention how much it hurt his ex wife and children.)
 So can I forgive him?  Yes, of course.  But only in the way of Radical Forgiveness, which is neither to condone his human behavior, nor even let bygones-be-bygones, but to recognize his spiritual courage and deep love for humanity at the spiritual level.  I honor his Higher Self for being willing to lovingly do what he did in service to us all. That's the only kind of forgiveness that works.
 I love Lance Armstrong for mirroring for me the scumbag I can be when I want something badly enough that I will manipulate people and even betray them if need be.  I love Lance Armstrong for reflecting my willingness to put my own kid's happiness second to my own, leaving them as I did when they were still so young.  I love Lance Armstrong for mirroring my willingness to cheat and lie when it suits me, simply in order to win.  I love Lance Armstrong for showing me that I can be inauthentic and live a lie for years too.  And so on.
 It's up to you to determine whether you can bear to look in your own heart and see the gift that Lance Armstrong is to you, too.  The country could well do the same.  I doubt that it will.
 In conclusion, I did watch the entire interview and I saw nothing to alter my opinion of him as a human being as I expressed it before seeing the interview.  He struck me as totally inauthentic and self-serving.  (Oprah didn't come off too well in this regard either, in my opinion.)   For me, what confirmed his sociopathic tendency was the fact that he had to look up in the dictionary the definition of the word 'cheat.'  If he didn't know that after 13 years of being just that, what does he know of ethical values? 
But then, he had to be that in order to wake us all up, right?  Thanks Lance.
Colin
P.S. Please make your comments below where we can all see and benefit.  Thanks.